These Elevator Hacks are old news to those who already know about it (Found out about it last year and tested it till now). But I just had to try it before actually posting it up.
Do you get tired of being in an elevator and someone else gets on every other floor in between the floors that you're going to? Well, you're in luck, today I'm going to tell you how to skip all other floors and go straight to the floor you want to get off.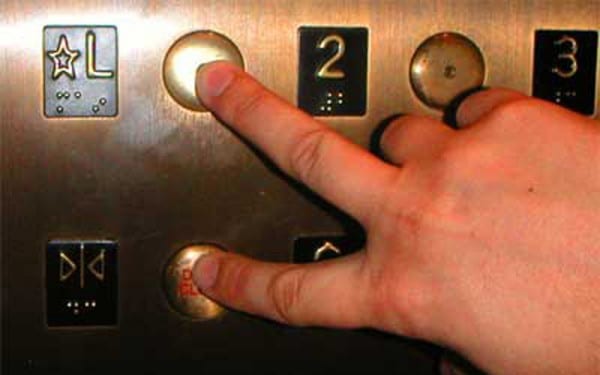 I've been trying this hack for some time now (since last year) and I can say that it works 100% so far. I used it in my home country as well as when I'm away on holiday to see and try if it works. I just came back from Singapore last week and I tried this hack on the elevators there and it worked. It was a 30th-floor building and I didn't stop anywhere in between from ground floor to the 15th floor and i did this for the whole duration I was there. A good way to test this is to make sure you're in the elevator alone and use the hack to go to a certain floor and see if it skips when someone somewhere tries to stop the elevator on your way to your floor.
Before I reveal this hack to all you peeps, I just want to say that, we at darknet.org.uk will not be held responsible for the chaos that will arise from this post that will result in people waiting for elevators everywhere. p(x_x)q
The Elevator Hack
"The designers of some elevators include a hidden feature that is very handy if you're in a hurry or it's a busy time in the building. While some elevators require a key, others can be put into "Express" mode by pressing the "door close" and "floor" buttons at the same time. This sweeps the car to the floor of your choice and avoids stops at any other floor. This seems to work on MOST elevators that i have tried. Most elevators have the option for this to work but on some of them, the option is turned off by whoever runs them. This is a rather fun hack, so the next time you are in an elevator, give it a try, you have nothing to lose."
These elevator hacks work easiest on:
Otis elevators
Dover elevators
Most Desert Elevators
Have a go at it and have fun !!! Let me know if you tried it on other brands of elevator that are not mentioned here. I'll update the list.