[ad]
Well seen as though I tell the others to do some kind of introduction, probably I should do one for myself too.
Then
I started out with a Spectrum ZX-81 back in the olden days, typing whole games out of the Spectrum magazines I picked up from charity shops.
Yah it had no tape drive, no disk drive, no hard drive..nothing. Once you powered it off, you lost everything. I missed the ugly white ZX-80 just by a few months.
It was a powerful beast.
Z80A Microprocessor clocked at 3.25MHz.
1K RAM, expandable to 16K, 32K or 56K.
8K ROM containing BASIC.
A single ULA for all I/O functions.
After that I quickly upgraded to a Spectrum 48K +, which was a little better and had an external tape deck.
This was where I learnt the basics of computers and programming..my friends had a mixture of things Commodore 64's and Amigas for the rich kids with the odd Atari here and there.
After that was a Spectrum 128k + with an integrated tape drive.
Back in those days pirating games consisted of a hi-fi with tape-tape capability and a blank tape (plus half an hour of listening to some weird screechin noises).
At secondary school I learnt a bit more with some BBC Basic and a little DR-DOS on the RM Nimbus's, I remember the beast of the school was a 486-DX66 with a 40mb hard drive or something like that.
I used to hack the network back then to try and play games like PGA Golf, Budokan and Lesuire Suit Larry!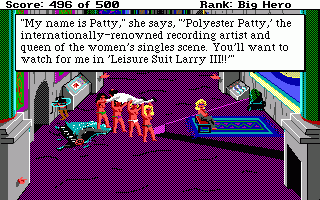 After that I couldn't afford a PC at home, so I went onto consoles, as that was all I could afford at the time (NES, SNES then PSX).
I kind of drifted away from computers until I had finished college and got back into them during my failed first year of a Electrical and Electronics Degree, I quickly shifted to Software Engineering..during my first year I got all my downloaded warez deleted because I had shared NetBIOS over TCP/IP so some random NBT scanner on the internet had deleted all my stuff.
After that I started learning about networking, security, file permissions and it went on from there.
A year or so later I founded Darknet with another friend on IRC network DALnet and around 1998 I setup this domain.
You can see the old page as it was 5 years ago HERE. There are no earlier versions (thankfully). Yah I know it doesn't work in Firefox, embarassing eh?
Now it's about 8 years later, and I know a fair bit about computer security.
Now.
I am now working in information security, my main role being a lead of the attack and penetration team. I also do various other things such as disaster recovery, digital forensics, security audits in compliance with various standards (including BS7799), on the side I do web design (like this site) and various other hobby sites.
My main job though is penetration testing/vulnerability assessment and keeping up with all the latest technologies. I am especially good in information gathering (what the media has labelled as Google Hacking).
After that my strongest suite is the network stack, I'm good down to the packet/header level, not so great at programming, but I can script do PERL/PHP/Bash etc.
I got a lot of experience doing system administation jobs and self-studying in a lab at home, also learnt a lot about Linux in a previous job doing a transition from Windows servers to Linux servers, all from my recommendations.
In my spare time I write about security, I read books, I hack PHP, I enjoy food and the countryside.
I have a few industry certifications, but I don't really place much emphasis on them, so I won't really be talking about those. Practical hands on experience is the best you can do.
Future?
I'm a general knowledge kind of guy, and my skills are in info gathering so a lot of my input is news articles and current trends/discussion. I also plan to write many articles about the various aspects and parts of penetration testing as started with my Rainbow Tables/Rainbow Cracking article and my discussion on Social Engineering in Penetration Testing.
Being in the business, I am up to date with the latest tools/exploits/developments so I'll try and share that all with you.
If you have any questions, you can always contact the team.